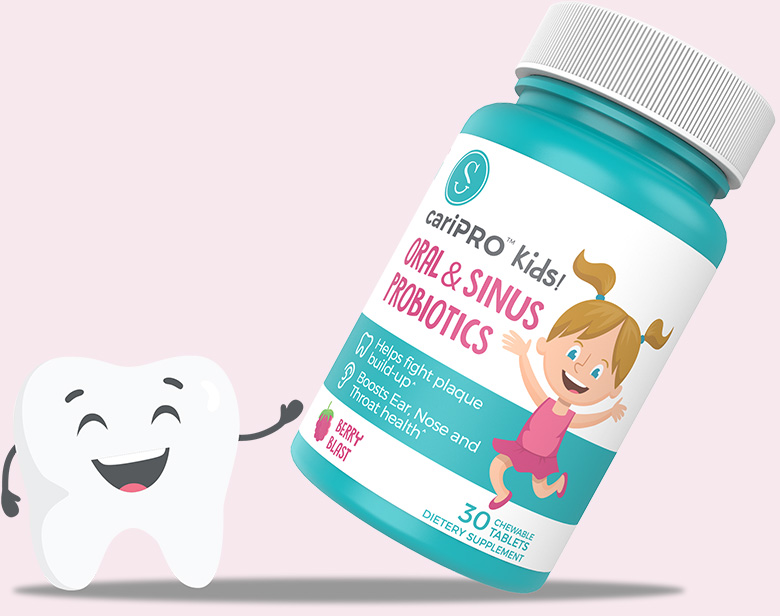 "Boost immunity and oral health the natural way!"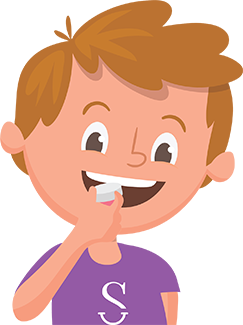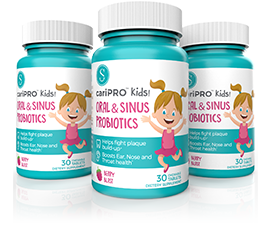 90 Day Supply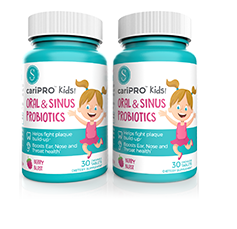 60 Day Supply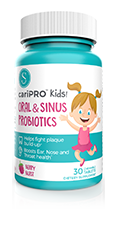 30 Day Supply
Over 700 species
of both good and bad bacteria
populate your child's mouth all day, every day!
A HEALTHY POPULATION
OF THE GOOD BACTERIA
is the
key
boosting upper-respiratory tract immunities & improving oral health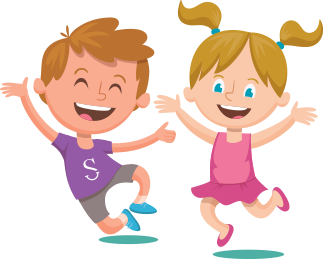 Healthy bacteria in the mouth travel naturally to the sinuses and upper-respiratory tract. It's your child's first line of defense against infection as well as plaque development.
BOOST YOUR CHILD'S MICROBIOME
WITH cariPRO

™

Kids! ORAL

&

SINUS PROBIOTICS
Real science to help fortify oral health & ear/nose/throat immunity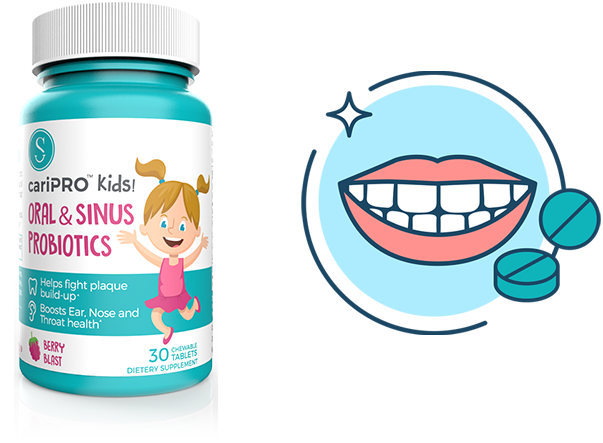 VEGETARIAN

EGG-FREE

SUGAR-FREE

NON-GMO

GLUTEN-FREE