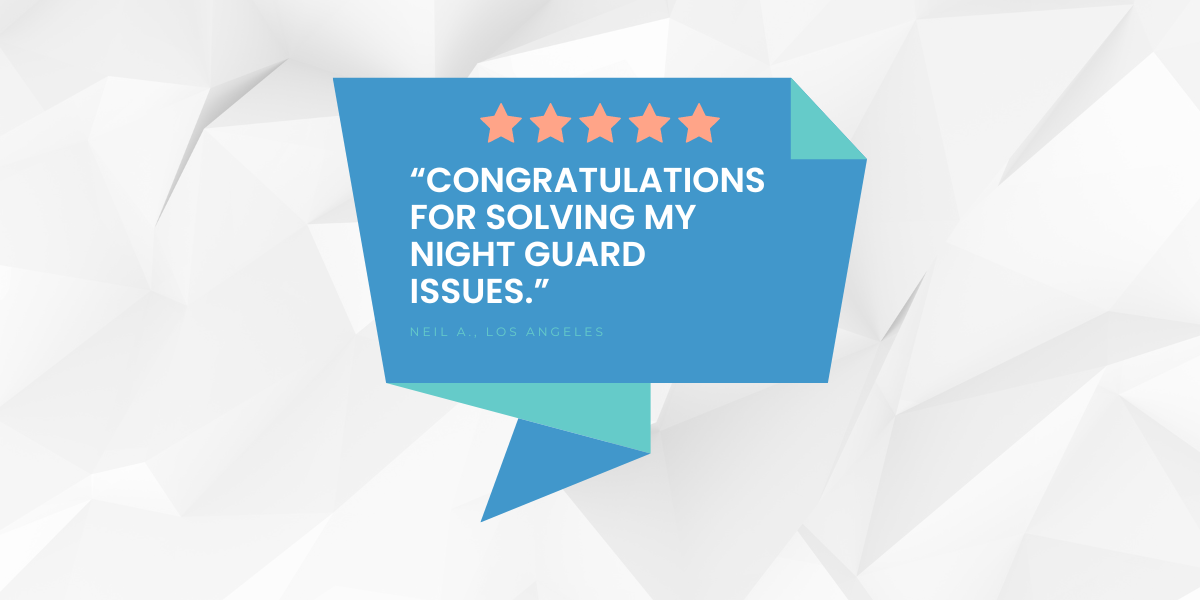 One Smile Brilliant customer's enthusiastic feedback about the comfort, affordability & fit of his custom night guards.
"This is the first time I've found a product that fits well, is pliable, and stays in my mouth. Congratulations for solving my night guard issues."
Neil's history with night guards
"So I've been wearing night guards forever. I'm 67 and was a news and documentary cameraman. I traveled globally for years and always had issues with night guards. They were expensive, and I could never get more than one really stiff night guard made. Eventually I gave up on my dentist and started buying them over the counter but never liked the fit."
How do Smile Brilliant night guards compare to the dentist?
"All amazing. And I'm telling you this because my West Los Angeles dentist who charged me $750.00 for a super hard night guard that broke the first time I dropped it told me your service / product was no good. BS. Your services and night guard products are excellent..thanks again. I'm a big fan."
What did you think when you received your custom Smile Brilliant night guards?
"I received the night guards.WOW. There were 4 of them !!!"
"…And they all fit !!! and they're very pliable !!!!"
Neil's custom night guards with breathable carrying case & personalized impression mold for future re-orders.
Photo Credit: Neil A.