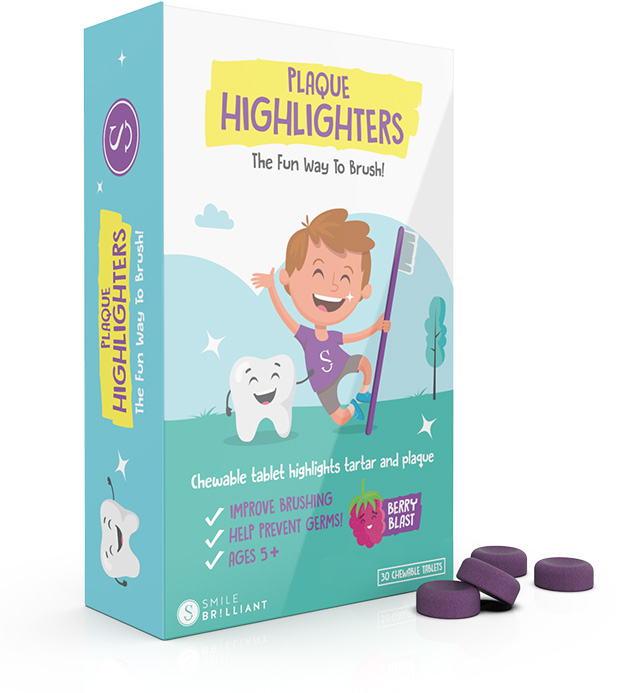 "Makes effective brushing fun!"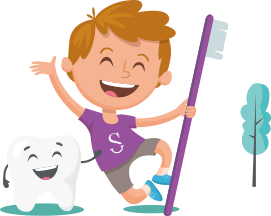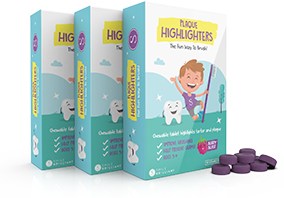 90 Day Supply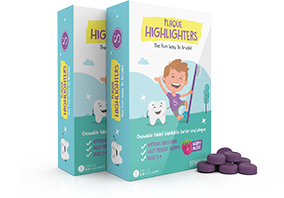 60 Day Supply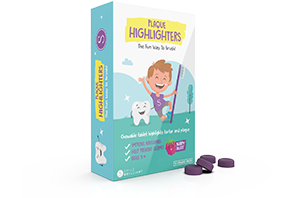 30 Day Supply
Turn your child's brushing routine into a game!
HOW IT WORKS
Let's face it, getting kids to brush well is a challenge. So we decided to turn it into a game! Plaque Highlighters™ temporarily highlight plaque & tartar buildup with a temporary pink dye. Kids are challenged to brush away all the color as fast as they can. Brushing teeth can be fun AND effective!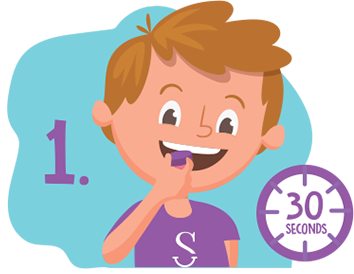 Chew 1 tablet and swish around in your mouth for 30 seconds . Spit the excess out into the sink. The the temporary dye will highlight that yucky stuff!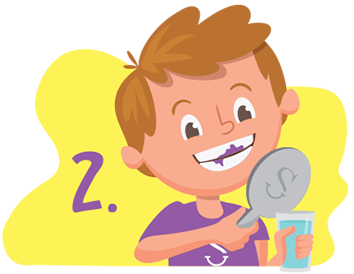 After spitting, rinse your mouth with water. This removes all the excess dye and makes the plaque and tartar more obvious.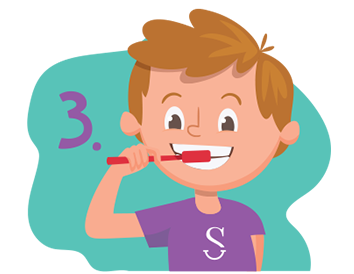 Brush, rinse, floss and repeat until all the stains are gone. Have fun seeing how quickly you can get your teeth squeaky clean!