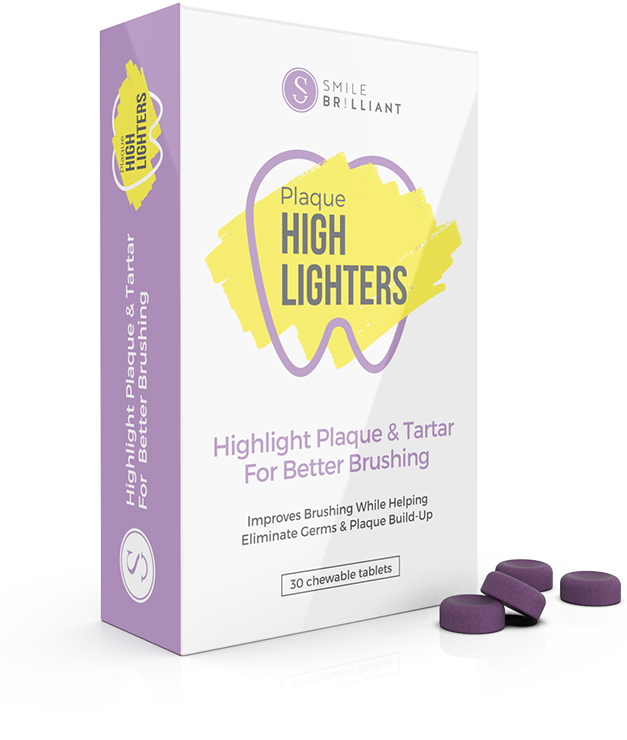 Plaque
HIGHLIGHTERS
™
Oral disclosing tablets temporarily highlight
plaque & tartar build-up for more effective
brushing.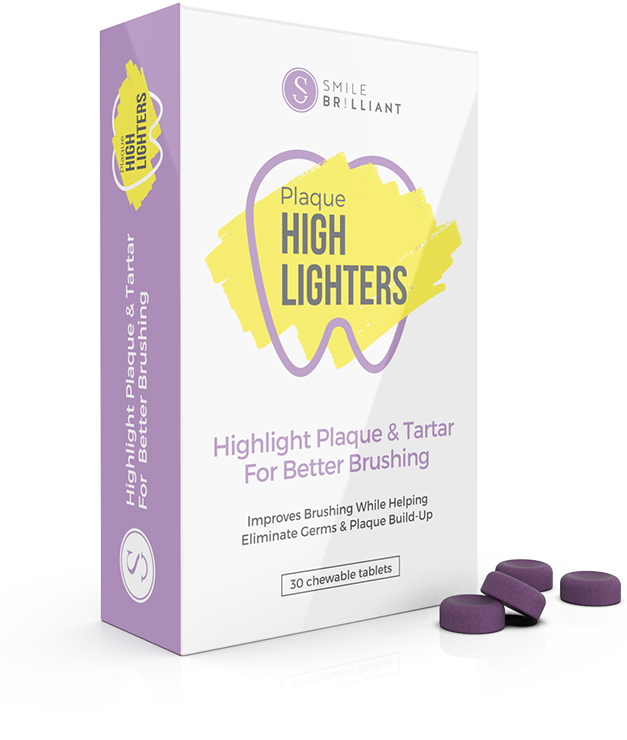 "You have no idea just how much you're missing when you brush"



Temporarily dyes missed plaque & tartar build-up
Improves brushing technique
Proven to improve overall oral health*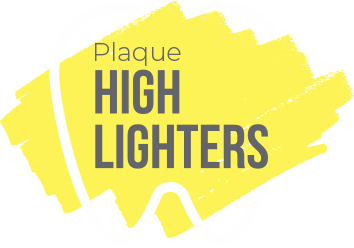 CHOOSE YOUR PACKAGE
Each tablet is individually sealed for freshness.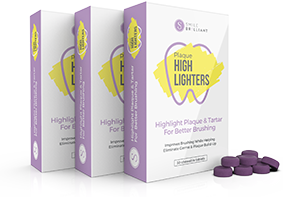 90 Day Supply
original Price: $60
Best Value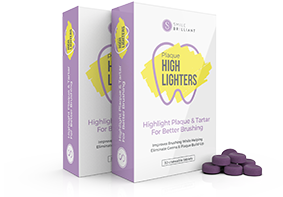 60 Day Supply
original Price: $40
Most Popular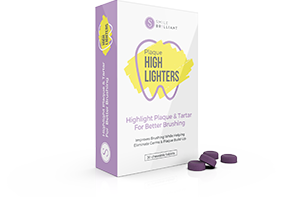 30 Day Supply
original Price: $20
Trial
HOW IT WORKS
Plaque Highlighter technology seeks out plaque and tartar with a clearly identifiable pink dye. This temporary dye makes areas of missed brushing and plaque accumulation very obvious. Simply chew the tablet and see exactly what you're missing.


1
Chew one tablet for 30 seconds and swish it around in your mouth thoroughly. Spit and then rins with water for 10 seconds.

2
Smile in the mirror to view the highlighted areas. Brush, floss, rinse and repeat until stains are gone.
Do you ship outside the United States (international shipments)? What is the Cost?
Yes! We are able to ship to most countries throughout the world. The shipping fee will be different for each country (total fees will show in your shopping cart at checkout.This fee covers 2-way shipping: the cost to ship your tray creation package to you and the cost to ship your completed custom-fitted trays (after our lab has created them) back to you. For select countries, 3-way shipping: shipping tray creation system, pre-paid postage to send your impressions to our lab, and shipping the completed trays to you is covered in the total fee. This will be mentioned in the shipping caption at the time of checkout. If your country is only covered under 2-way shipping, you will be responsible for the cost to ship your dental impressions to us. The cost for this is typically around $10-15 USD (varies by country). We recommend obtaining a tracking number from your post office when you ship your impressions!
Note: We are not responsible for customs fees/import taxes.


TRY IT.

LOVE IT
...or return it
Smile Brilliant is committed to providing professional quality products at a price everyone can afford. Our mission is to improve oral care through real science and innovation. If you are not completely satisfied with your purchase, we'll take it back.
NO STRINGS ATTACHED