"A better way to rejuvenate your Oral & Sinus Health"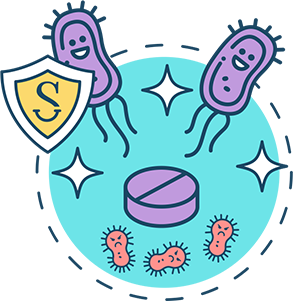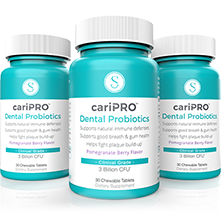 90 Day Supply
This product is backordered.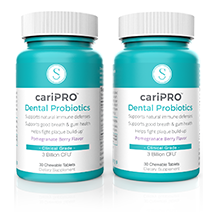 60 Day Supply
This product is backordered.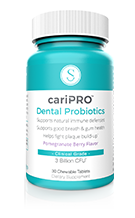 30 Day Supply
This product is backordered.
THE SCIENCE OF A HEALTHY MOUTH
Over 700 species of good and bad bacteria populate your mouth every day! An imbalance of bad bacteria can lead to an unhealthy pH and an over-growth in plaque and tartar. Left untreated, cavities, gum inflammation, bad breath, and a weakened immune system are just a few of the issues you may experience…EVEN IF YOU BRUSH DAILY!
GOOD BACTERIA
(Lactobacillus plantarum, Streptococcus
salivarius, etc)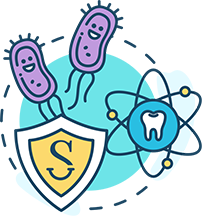 Good bacteria are the healthy/natural
bacteria in your mouth that fight off
the invasive bacterium and maintain a healthy
microbiome.
These good bacterium are key to reducing
the population of the bad stuff…which
leads to better breath, less plaque,
healthier gums, and improved
ear/nose/throat immunity.
BAD BACTERIA
(Streptococcus mutans, Streptococcus sanguis, & hundreds of other species)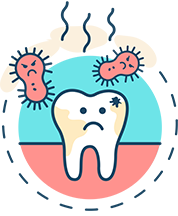 Bad bacteria is constantly battling with
your healthy bacteria to populate the
micro crevasses on your teeth and gums.
They build up to create a film on your teeth
that leads to plaque, tartar, bleeding gums
and bad breath.
These bad bacteria use the sugar from your
food and produce waste in the form of acid
and volatile sulfur compounds (VSCs). The
acid creates cavities and the VSCs cause
bad breath.
A HEALTHY POPULATION
OF GOOD BACTERIA
is the
key

to better oral care & an improved immune system

Healthy bacteria in the mouth and sinuses crowd out bad bacteria and improve your body's ability to fight decay, disease, and infection.
Through microbiome rejuvenation therapy with cariPRO™ Dental Probiotics, you are actively building and replenishing your microbiome. This therapy has been clinically studied to be vital in maintaining a healthy mouth and immunity.
MICROBIOME REJUVENATION THERAPY
WITH cariPRO

™

Dental PROBIOTICS
Real science to help dramatically improve your oral health & immunity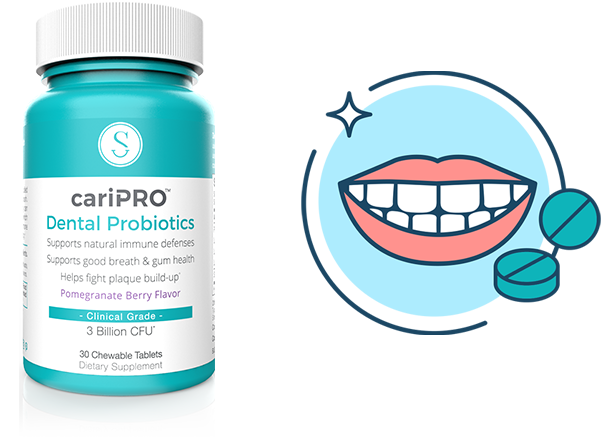 VEGETARIAN

EGG-FREE

SUGAR-FREE

NON-GMO

GLUTEN-FREE