TEETH WHITENING
GEL
Fresh ingredients that changed the industry.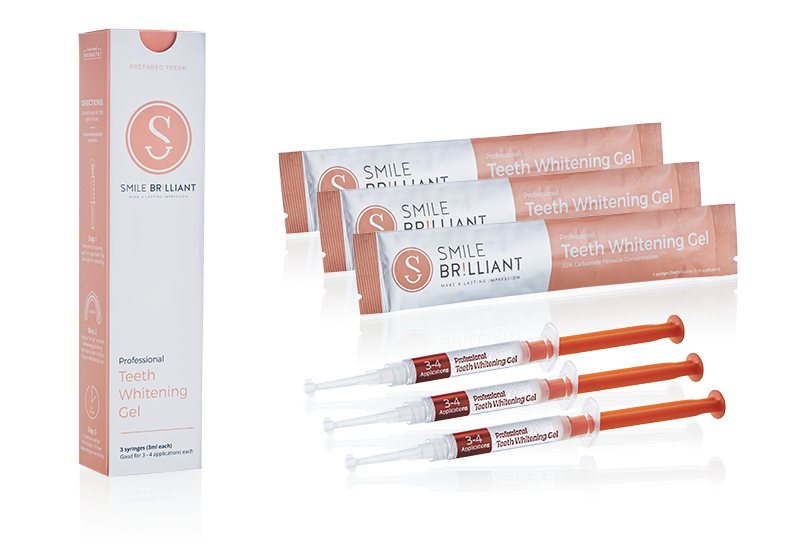 Whitening gel passionately engineered to perfection. Individually sealed for freshness.
Each 3ml syringe provides at least 3 applications (top & bottom).



Our teeth whitening gel is specially formulated with the highest quality ingredients. We use a proprietary "sticky gel" formula that ensures even distribution & adhesion during your teeth whitening sessions.
CHOOSE YOUR PACKAGE
Already have custom-fitted trays? Maintain your shade with our teeth whitening gel refill packages below.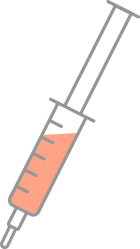 x9
9 Syringes (3ml ea)
27 Whitening Sessions
(Top & Bottom)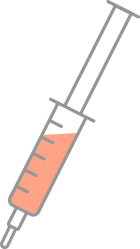 x6
6 Syringes (3ml ea)
18 Whitening Sessions
(Top & Bottom)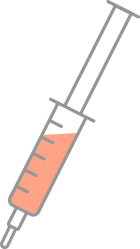 x3
3 Syringes (3ml ea)
9 Whitening Sessions
(Top & Bottom)
---
HOW OUR TEETH WHITENING GEL WORKS
Our whitening gel formula works by soaking into the teeth and gently lifting stains out the pores. No product on the market can remove deep stains in a 20 minute session so don't be fooled by gimmicks. True penetration beyond the superficial enamel happens after 40 minutes. Your custom-fit trays ensure the gel stays in even contact with every angle of every tooth.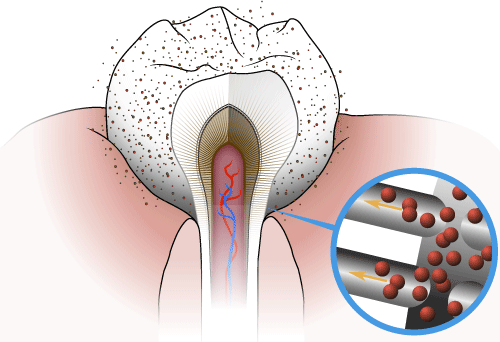 Teeth are made up of outer enamel followed by softer dentin and then the inner nerve. Nutrients (and stains) pass into the tooth via pores. Teeth have pores just like skin. Over time, stains from food, drink, tobacco and medication cause natural yellowing. Simply scrubbing teeth will not remove deep set stains.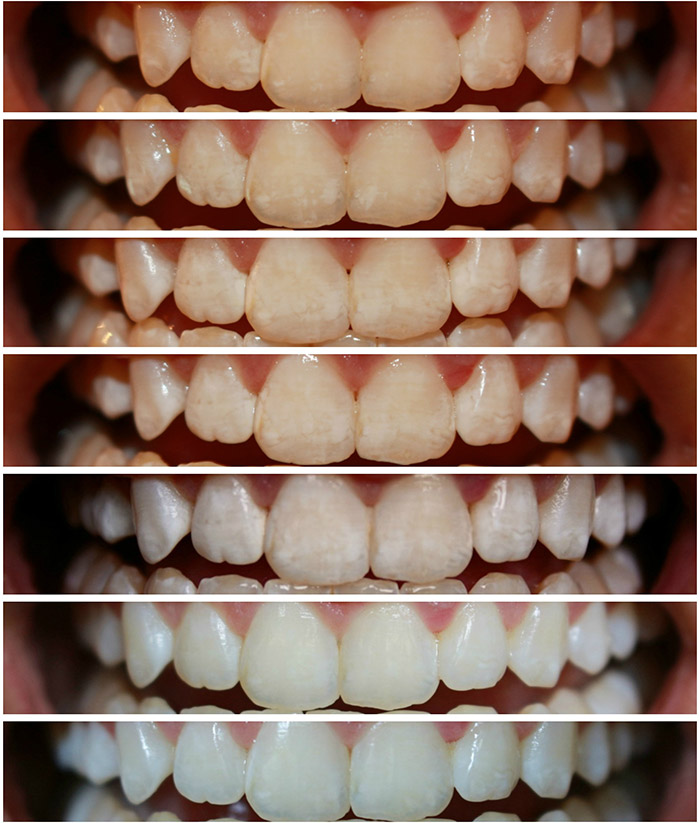 Actual results after 12 treatments using Smile Brilliant teeth whitening gel in combination with custom-fitted trays.
---
EASY TO USE
Specially formulated for your custom-fitted whitening trays.

1
Remove The Syringe Tip
Remove the breakaway end cap from the tip of the syringe. (save for recapping)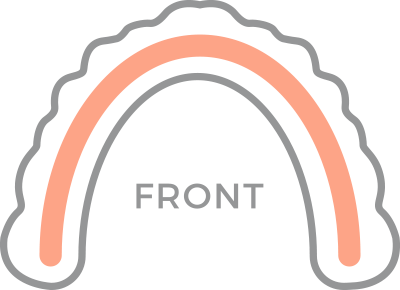 2
Apply Gel To Trays
Apply a "string" of teeth whitening gel along the front outer surface of the trays which is the portion that comes in contact with the front of your teeth.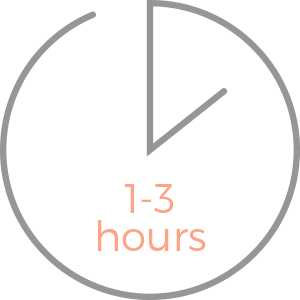 3
Let The Gel Work!
The average person should use the product daily for 1 week at 1-3 hours per session