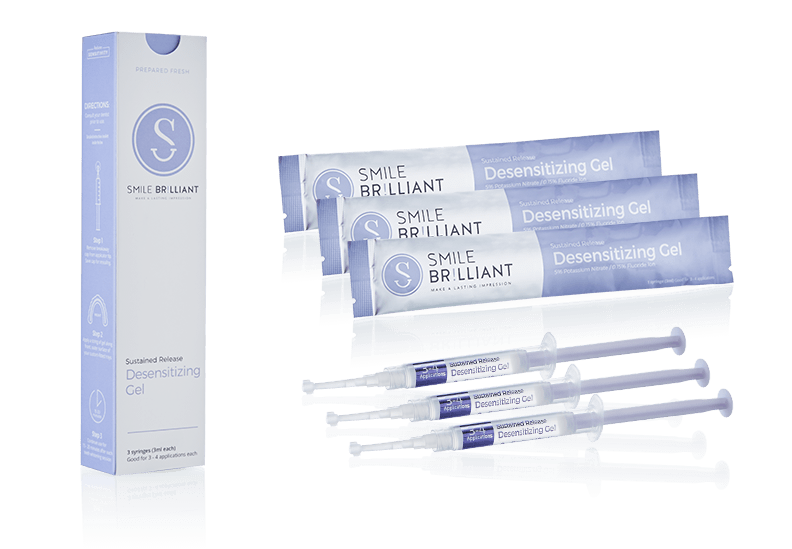 Each of the 7 listed ingredients in Smile Brilliant's tooth desensitizing gel serves a unique puropose ranging from controling distribution to remineralizing the dehydrated tooth.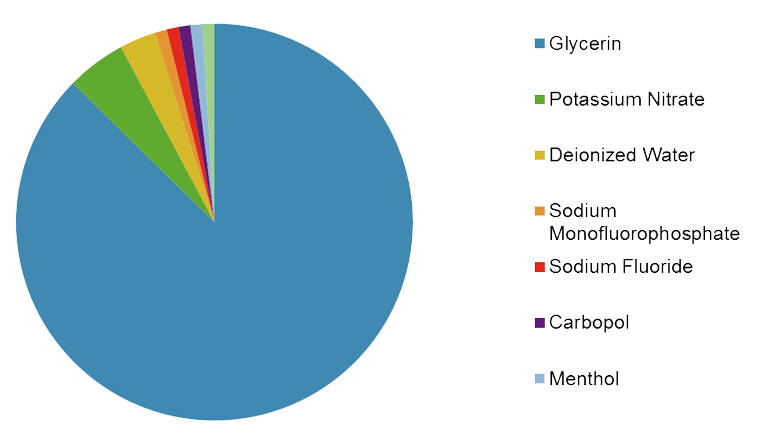 Glycerin
Thickens and controls the flow of the substance from overextending to the gum tissues.
Potassium nitrate
Acts directly on intra-dental nerves, causing depolarization, thus preventing pain transmission.
Sodium Fluoride & Sodium Monofluorophosphate
Occludes dentinal tubules by creating a barrier with calcium fluoride crystals on the tooth surface.
Deionized Water
filters the moisture out of tubules allowing permeability of the desensitizing agents
Carbopol (carboxypolymethylene)
is a bonding agent, assists the composition and retention of the substance to the tooth creating an adhesive property
Menthol
added for flavor purpose
Sodium Saccharine
Artificial sweetener added to offset bitterness