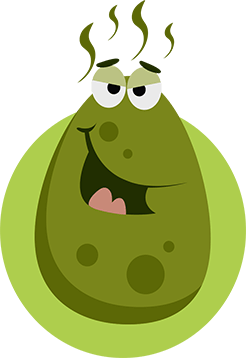 Hydrogen sulFIDE
(smells like rotten eggs)
is caused by breakdown of the amino acid cysteine. This gas is produced by the bacteria in plaque.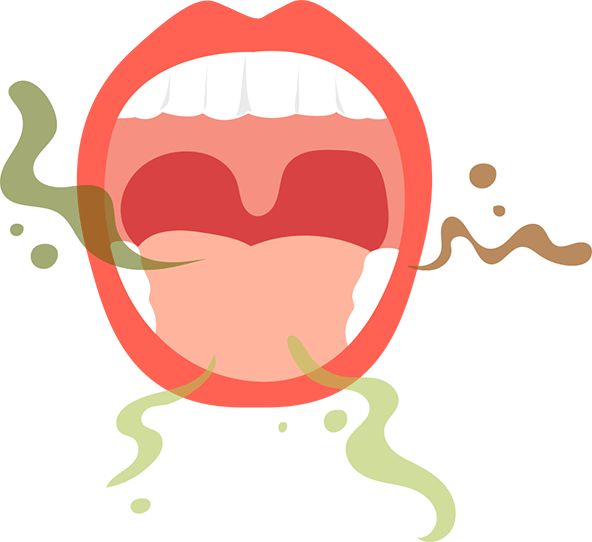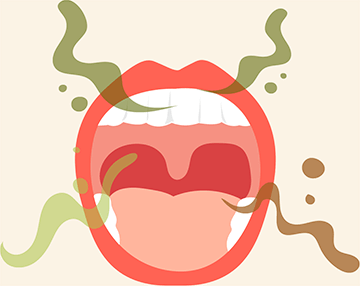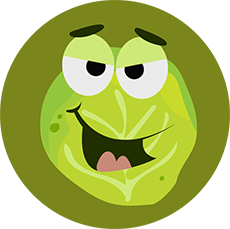 Dimethyl sulphide
(smells like cabbage or petrol)
is from bacteria found in the throat area. It is a indicator of post nasal drip or sinus problems.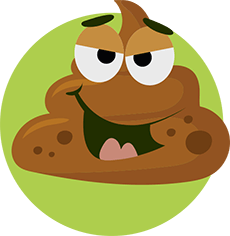 Methyl mercaptan
(smells like faeces)
is caused by bacteria found in the gag reflex area and under the gums.